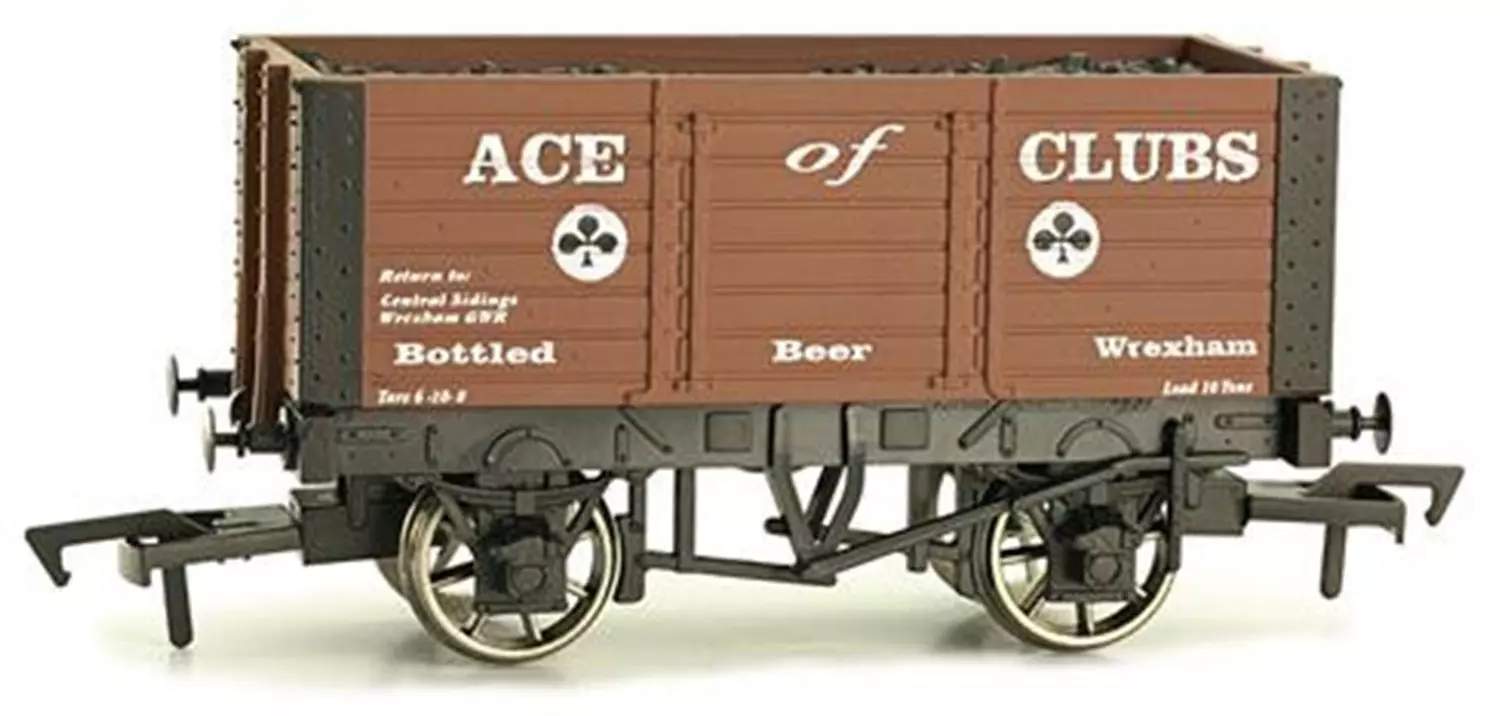 Manufacturer catalogue image - please note that pre-release images may be CAD renders or CGI images rather than photographs
Prototype Era
Era 3 (1923 to 1947) The Big Four (LNER, LMS, GWR and SR)
Manufacturer description
Prior to the standardisation of wagon design by the RCH in 1923 there were many variants available, depending on builder and region. Indeed, the standardisation of wagons was not universally adopted and took many years to gain acceptance and in this time variations were common and worked side by side with the standard design.
One of the variations that were often seen was the 7 Plank internally braced design. This had a shorter wheelbase (9 foot) than the standard design, had no end doors and had a capacity of 10 tons.
MODEL
These model 7 Plank Wagon 9' Wheelbase Grazebrook wagons are highly detailed and will be a great addition to your rolling stock.
FEATURES
Profiled wheels
Finely moulded body
Complete with coal load
Accurately applied livery
MEASUREMENTS
LENGTH OVER BUFFER 74mm
WIDTH 33mm
HEIGHT 35mm