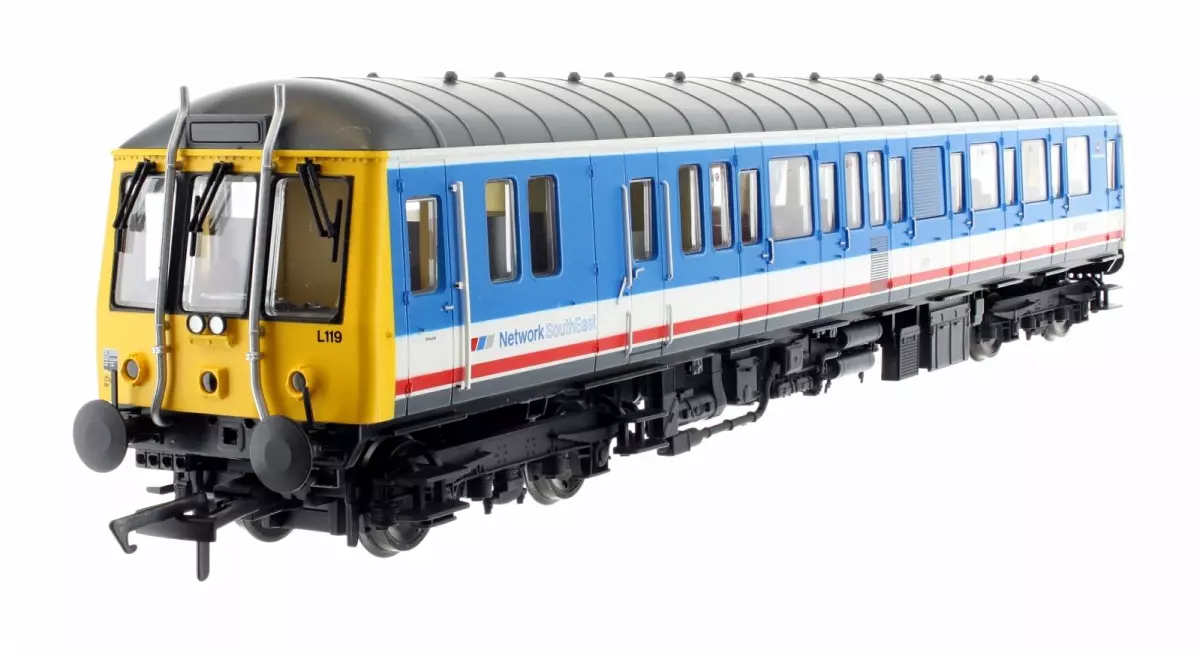 Manufacturer catalogue image - please note that pre-release images may be CAD renders or CGI images rather than photographs
Prototype Era
Era 8 (1983 to 1994) British Rail Sectorisation
Manufacturer description
The Class 121 and 122 `Bubble cars' form part of the first generation of DMUs produced by British Rail to operate on branch lines and secondary routes. The Class 121 was built by Pressed Steel in 1960, 15 single power cars numbered W55020 to W55035 and 10 trailer cars numbered W56280 to W56289 were manufactured. The last revenue earning examples went out of service earlier this year. The Class 122 was built by Gloucester RC&W in 1958. Twenty single powered cars numbered W55000 to W55019 and nine trailer cars numbered W56280 to W56289 were manufactured. 8 Class 122's survive into preservation including W55003 at the Gloucester & Warwick Railway which was laser scanned to help produce the model.
The Dapol Model of the Class 122 includes:
• Finely moulded body with many separately added fine details
• Accurately applied livery
• DCC ready
• DCC fitted models available
• Cast wheels with ne relief and appropriate colouring
• Tungsten chassis and all wheel pick up
• NEM pockets as standard
• Independently controllable and switchable directional lighting
• Dapol's 5 Pole Skew wound Mega creep motor for smooth
Product Code:
4D-015-006S
DCC status
DCC Sound Fitted
Locomotive class*
British Rail Class 122
Operator
British Rail Network SouthEast
Motive power
Diesel Multiple Unit
* Class names often change over the lifespan of a locomotive, so this is not necessarily the class name used by the operator in the period modelled.
Supplier links are provided for your convenience and do not guarantee that the product is currently available. RailwayModels.uk is not a representative of these suppliers, but may receive a commission when purchases are made through links on this page.