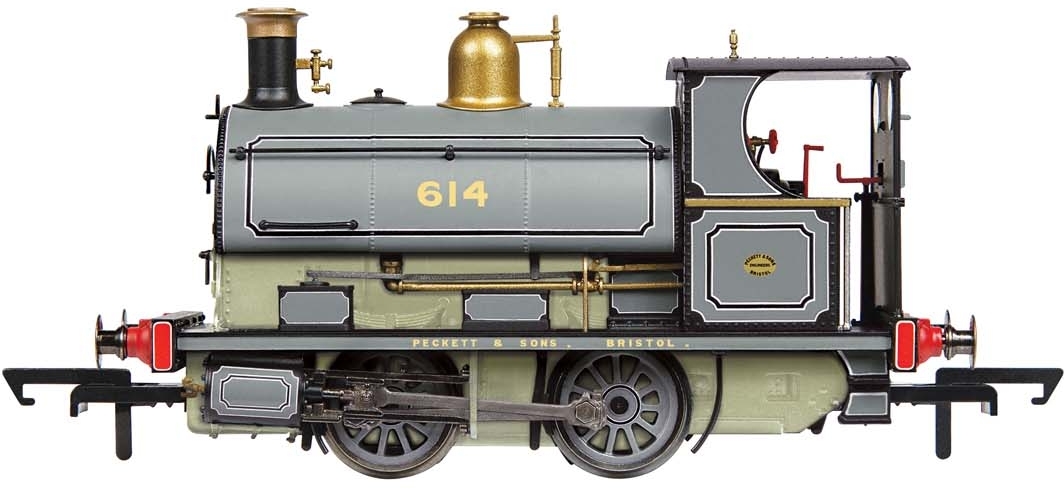 Manufacturer catalogue image
Prototype Eras
Era 2 (1875 to 1922) Pre-grouping
Era 3 (1923 to 1947) The Big Four (LNER, LMS, GWR and SR)
Era 4 (1948 to 1956) British Railways Early Crest
Era 5 (1957 to 1966) British Railways Late Crest
Manufacturer description
Over the years there had been very little demand for industrial locomotives. This was why Hornby had not even considered producing such models, opting only for locomotives that had operated on the UK national rail network. On a dull and rainy day while the Hornby development team were visiting a heritage railway with the intention of measuring and photographing a wagon, they chanced upon a 4wDM 0-4-0 Sentinel industrial locomotive and decided, as they had time, that they would measure and photograph the locomotive.
Upon returning to Hornby it was suggested that a model of the diesel shunter would make an excellent addition to the range. After some deliberation it was agreed to produce the model which consequently appeared in the 2013 Hornby range. So successful was the Sentinel it was decided that the next Industrial locomotive to be produced would be of a more traditional type and the one chosen was the charming Peckett W4 Class. When Hornby announced in October 2015 that they were to produce a model of the Peckett W4 the news was received with great enthusiasm.
During 2016 the development of the model was followed closely with a further announcement stating that there were to be three variants of the elegantly proportioned Peckett and by the end of that year all had been sold in advance of release. By the time the three Pecketts arrived in the Summer of 2017, Hornby had already announced further releases and once again sales for those models were very quickly presold. In 2018 and again in 2019 Hornby revealed additional variants and as with previous releases all were presold long before they reached the retailers' shelves.
The Hornby Peckett W4 is both elegant in style, graceful in performance and is arguably one of Hornby's success stories of the years, making up the 2010 decade. As such, this special limited edition Peckett W4 model in Works photographic grey has been produced as part of Hornby's Centenary Collection and is presented in a special limited edition commemorative pack which includes a resin miniature maker's plate. Supplied complete with a certificate which states that the model is from a production run of just 2000.
Coupling
NEM + Tension Lock
DCC status
DCC Ready 6 pin socket
Minimum radius curve
1st Radius (371mm)
Locomotive class*
Peckett W4 0-4-0ST
Operator
Peckett (ex-Works)
* Class names often change over the lifespan of a locomotive, so this is not necessarily the class name used by the operator in the period modelled.
Supplier links are provided for your convenience and do not guarantee that the product is currently available. RailwayModels.uk is not a representative of these suppliers, but may receive a commission when purchases are made through links on this page.