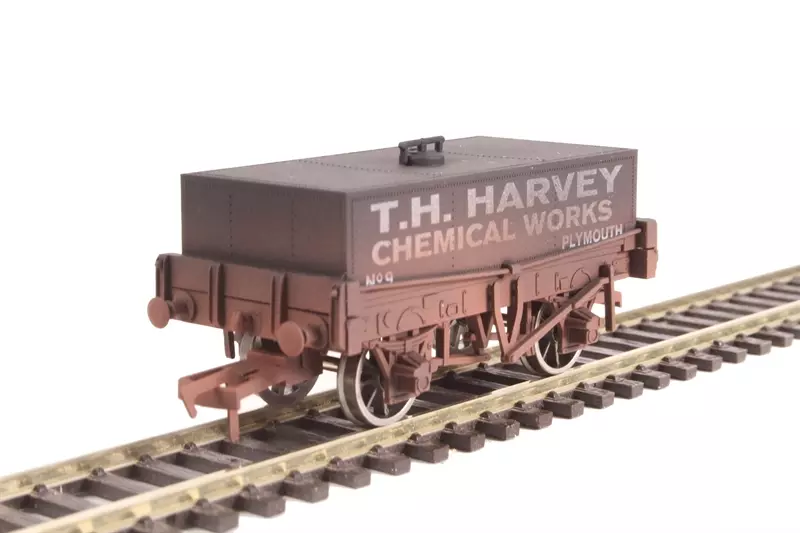 Manufacturer catalogue image - please note that pre-release images may be CAD renders or CGI images rather than photographs
Prototype Era
Era 3 (1923 to 1947) The Big Four (LNER, LMS, GWR and SR)
Manufacturer description
Rectangular tanks were a very common sight in the latter part of the 1800s and up to 1930, serving Britain's booming chemical industry and in conveying tar by-products from the numerous municipal gas works found in every large town and city.
Their rectangular shape was dictated by the metal forming technology of the day, where only at sheets were available, which were simply riveted together. At the end of the 1920s the development of the ability to accurately roll plate, enabled safer cylindrical tanks to be manufactured and rectangular tanks became obsolete
MODEL
These model rectangular tank wagons are highly detailed and will be a great addition to your rolling stock.
FEATURES
Profiled wheels
Accurately applied livery
Highly detailed body moulding
NEM pockets with self-centring couplings
MEASUREMENTS
LENGTH OVER BUFFER 73mm
WIDTH 33mm
HEIGHT 31mm