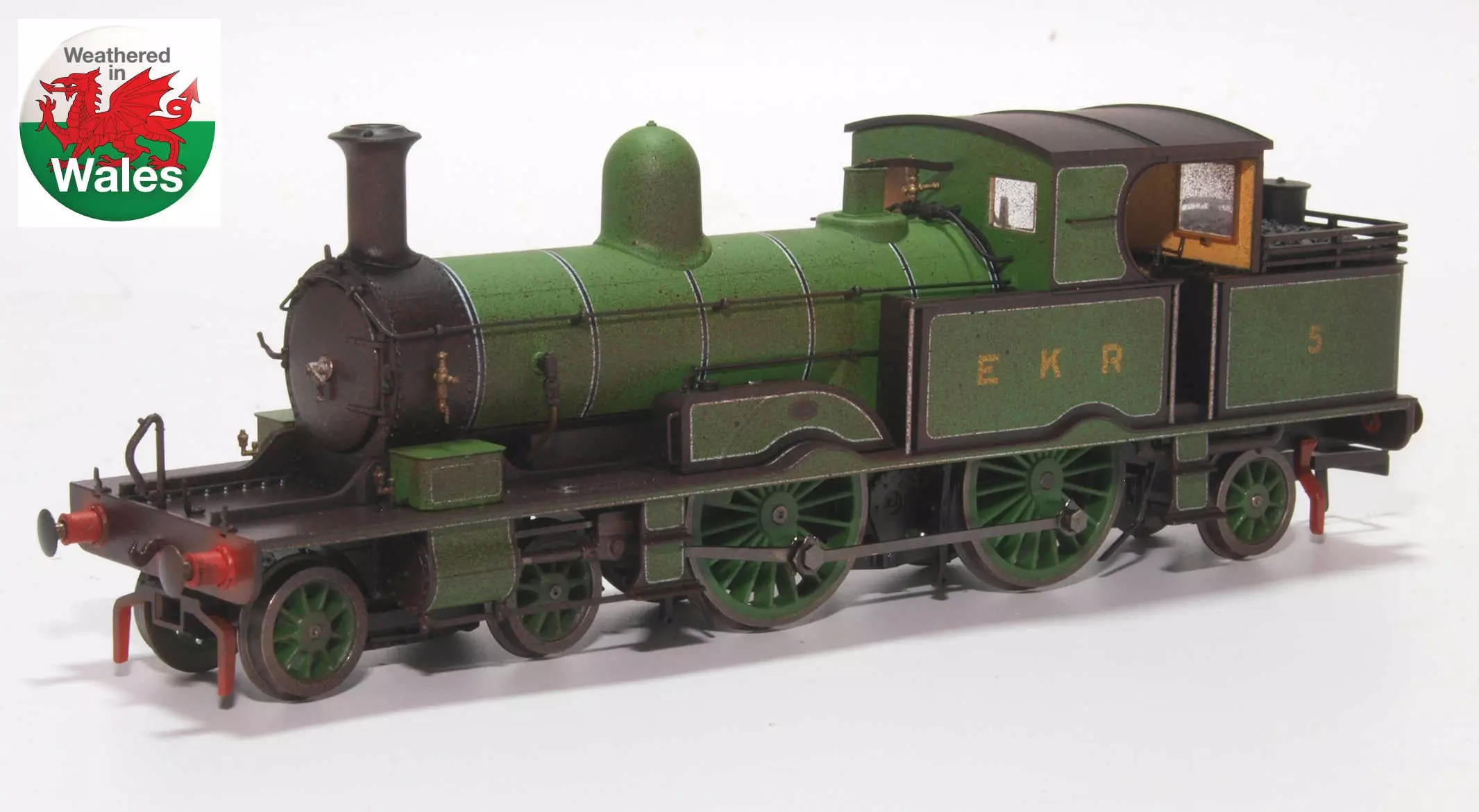 Manufacturer catalogue image - please note that pre-release images may be CAD renders or CGI images rather than photographs
Prototype Eras
Era 2 (1875 to 1922) Pre-grouping
Era 3 (1923 to 1947) The Big Four (LNER, LMS, GWR and SR)
Manufacturer description
Proudly Weathered in Wales by our craftsmen to offer a lightly weathered finish to this model.
Weathering avoids main wheels and pick ups to ensure full electrical pick up.
Smooth Running 5 Pole motor
Pick ups on all drive wheels and rear wheel set
High definition livery specification
Separately fitted detail components
Motor Gearing to reflect scale speed operation
Highly detailed cab interior
NEM Couplings
DCC Ready
The Adams Radial is DCC Ready and comes with an NEM 8 pin socket in the Coal Bunker. The small size of the prototype means the space for decoders in quite limited. We recommend installing a direct fit chip such as the TCS DP2X-UK direct plug in 8 pin.This can be obtained from good model shops and also DCC Specialist retailers.
Dimensions and Weights
Packed: 23.8cm x 5.9cm x 11.1cm ( L x W x H )
Unpacked: 16.5cm x 3.4cm x 4.8cm ( L x W x H )
DCC status
DCC Ready 8 pin socket
Minimum radius curve
2nd Radius (438mm)
Locomotive class*
London & South Western Railway 415
Operator
East Kent Railway
* Class names often change over the lifespan of a locomotive, so this is not necessarily the class name used by the operator in the period modelled.
Supplier links are provided for your convenience and do not guarantee that the product is currently available. RailwayModels.uk is not a representative of these suppliers, but may receive a commission when purchases are made through links on this page.