Hornby R3944
BR, Class 43 HST, Power Cars 43123 and 43065 'City of Edinburgh' - Era 8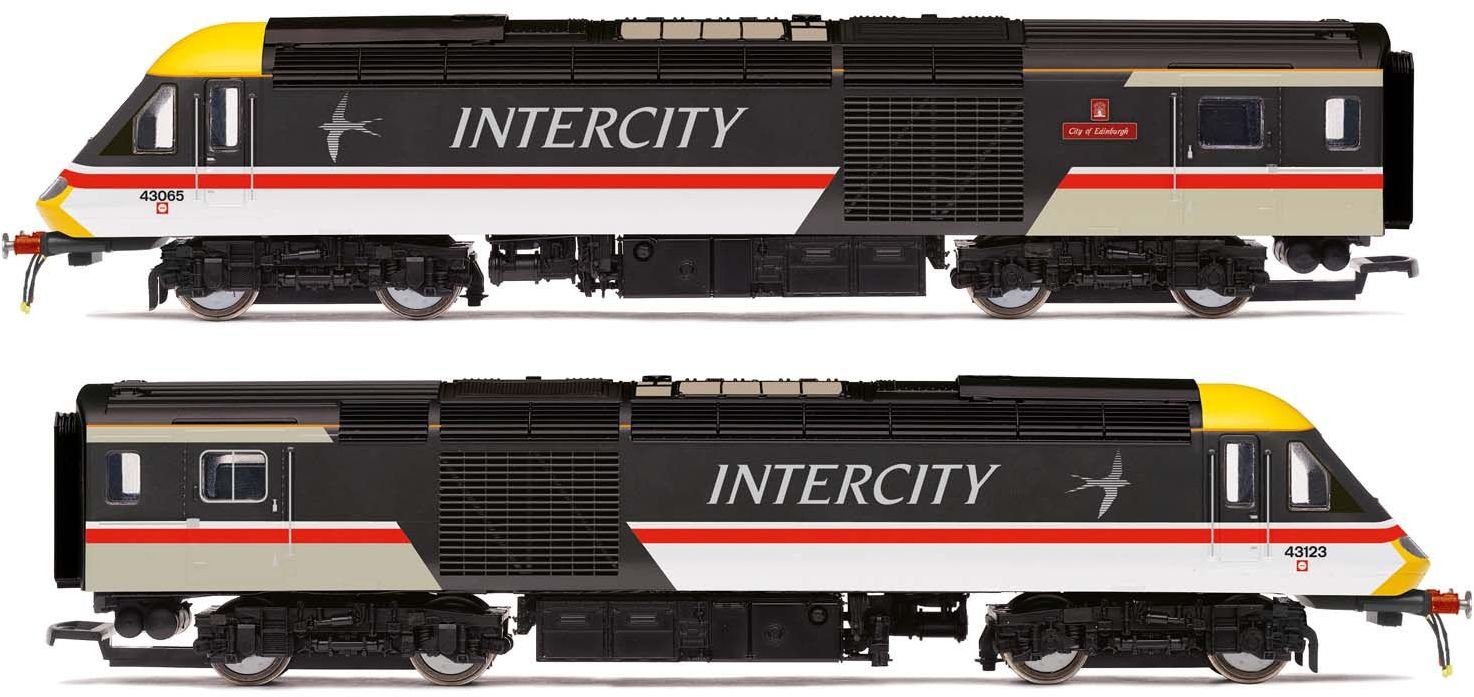 Manufacturer catalogue image
Prototype Era
Era 8 (1983 to 1994) British Rail Sectorisation
Manufacturer description
43123 was delivered into service on 14 April 1979 and 43065 on 15 October 1977 and both power cars have had their operational life extended by the fitting of MTU power units at Brush Traction, 43123 being the last of the Valenta engine HSTs. Both cars are easily identified by virtue of the buffers that were fitted during the 'surrogate' DVT period and by the fact that they were redesignated as Class 43/4 following their conversion to MTU power.
43123 was renumbered as 43423 on 31 January 2011 and given the name 'VALENTA 1972-2010' on 15 May 2011. While 43065 was renumbered 43465 on 31 December 2010, it retained the name 'City of Edinburgh' that it had first received on 25 February 1996.
DCC status
DCC Ready 8 pin socket
Minimum radius curve
2nd Radius (438mm)
Locomotive class*
British Rail Class 43 "HST"
Designer
Sir Kenneth Grange
* Class names often change over the lifespan of a locomotive, so this is not necessarily the class name used by the operator in the period modelled.
Supplier links are provided for your convenience and do not guarantee that the product is currently available. RailwayModels.uk is not a representative of these suppliers, but may receive a commission when purchases are made through links on this page.
Current best online offers
Online offers are generated automatically based on brand name and product code, and may not necessarily be this precise item.