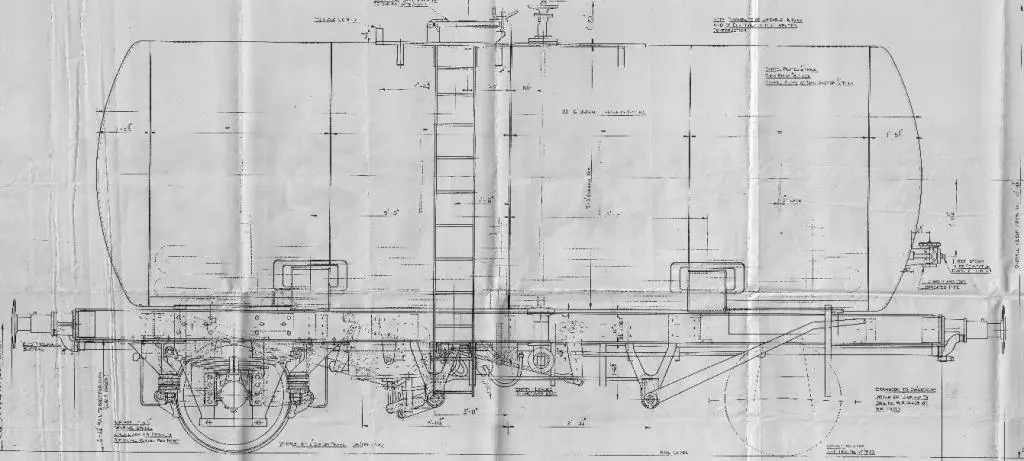 Manufacturer catalogue image - please note that pre-release images may be CAD renders or CGI images rather than photographs
Prototype Eras
Era 5 (1957 to 1966) British Railways Late Crest
Era 6 (1967 to 1972) British Rail Blue (Pre-TOPS)
Manufacturer description
The 1955 British Railways modernisation plan recognised the fact that the UK rail system required a new high capacity tanker wagon to cater for the growing demand
of petroleum products. Working with the Charles Roberts Railway Wagon Works and the Esso Petrol company a modern design capable of higher speeds was developed.
Subsequently a large number of users operated the same vehicles - with their use lasting into the 1990's on commercial traffic and longer in engineers use.
Our model will feature the Class A, and shorter Class B tanks . Class B tanks featuring a heater unit for heavier oils. Both original and upgraded suspension styles will be offered.