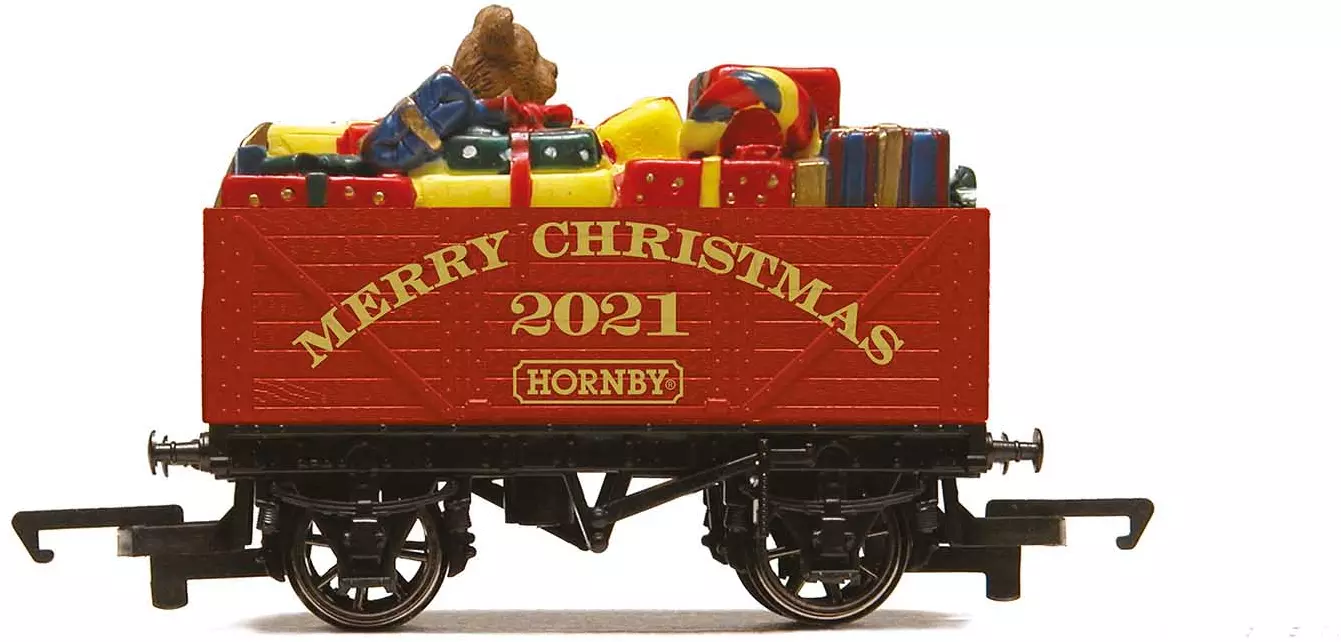 Manufacturer catalogue image - please note that pre-release images may be CAD renders or CGI images rather than photographs
Prototype Era
Era 11 (2016 to 2023) Current Era
Fictitious Livery - Prototype eras are merely an indication of when this item may have run, if it really existed!
Manufacturer description
Celebrate Christmas 2021 with this wonderful Hornby wagon. Measuring at 76mm, featuring a detailed, wooden painted finish ande filled to the brim with bright and festive presents, this is a brilliant way to bring some seasonal cheer and is just a suited as a collectable, on a layout or on the floor circling around a Christmas tree.