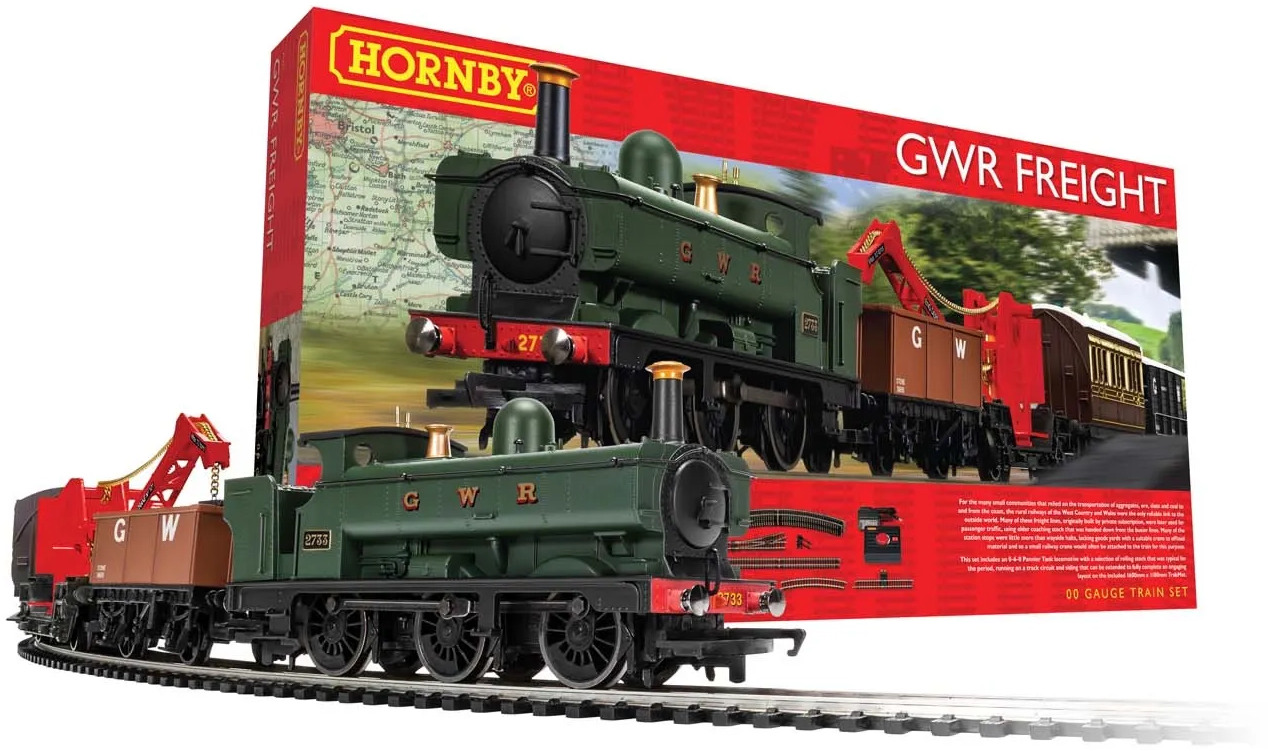 Manufacturer catalogue image
Prototype Era
Era 3 (1923 to 1947) The Big Four (LNER, LMS, GWR and SR)
Manufacturer description
For the many small communities that relied on the transportation of aggregates, ore, slate and coal to and from the coast, the rural railways of the West Country and Wales were the only reliable link to the outside world. Many of these freight lines, originally built by private subscription, were later used for passenger traffic, using older coaching stock that was handed down from the busier lines. Many of the station stops were little more than wayside halts, lacking goods yards with a suitable crane to offload material and so a small railway crane would often be attached to the train for this purpose.
DCC status
DCC Ready 4-pin socket
Minimum radius curve
1st Radius (371mm)
Locomotive class*
Class 2721 GWR pannier
Wheel arrangement
0-6-0PT
Ordered by
Great Western Railway
Built by
Great Western Railway
Length of service
49 years
Coach type
Great Western Railway 4 Wheel
* Class names often change over the lifespan of a locomotive, so this is not necessarily the class name used by the operator in the period modelled.
Supplier links are provided for your convenience and do not guarantee that the product is currently available. RailwayModels.uk is not a representative of these suppliers, but may receive a commission when purchases are made through links on this page.