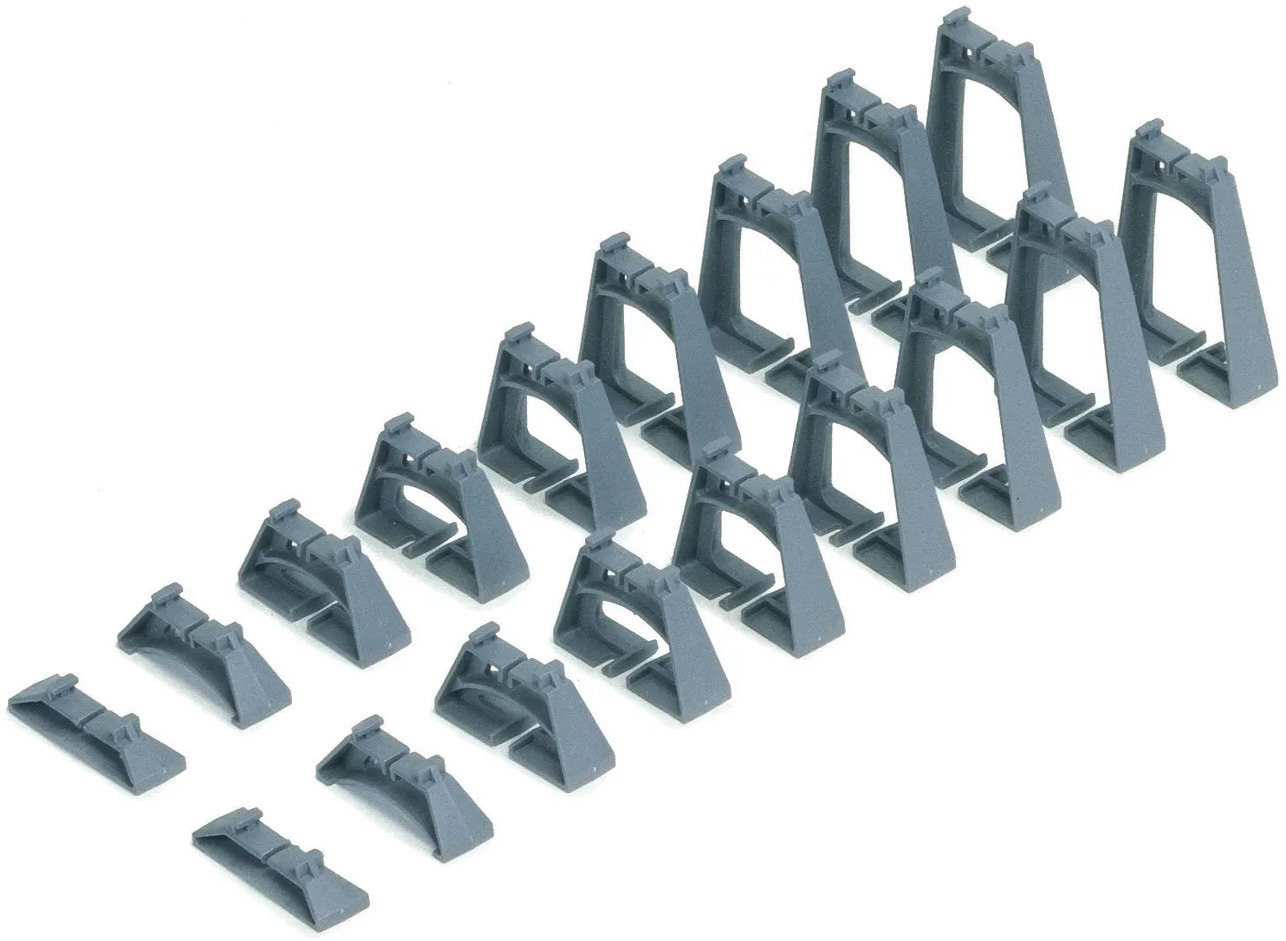 Manufacturer catalogue image - please note that pre-release images may be CAD renders or CGI images rather than photographs
Manufacturer description
If you are after creative ways to lay out your railway track then you've come to the right place. The Hornby Elevated Track Support Set clips on to your track pieces to give them that extra height. If your layout consists of hills or an elevated platform then these track support pieces are your newest go-to!
Maximum height (level to level): 80mm. Includes four high level piers, plus two sets of seven inclined piers for the approach and exit.
These piers clip to the track with a flexing clothes peg action.
Elevated Track Running Length
The maximum track running length to a height of 80mm with supports at 24 sleeper intervals is approximately 1344mm. However, for a more gradual incline with the supports at 30 sleeper intervals the overall running length increases to approximately 1680mm.