Hornby R8247
Digital Accessory and Point Decoder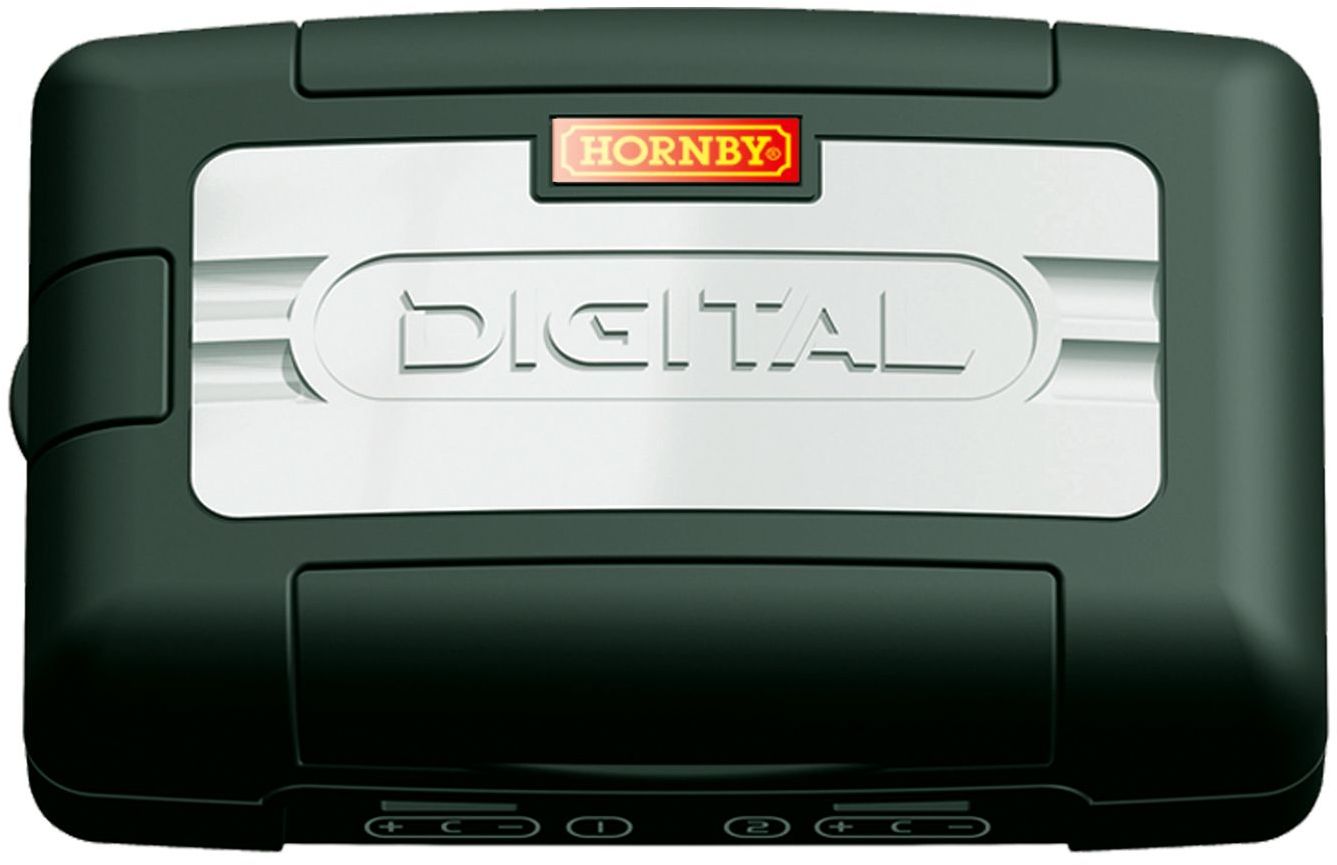 Manufacturer catalogue image - please note that pre-release images may be CAD renders or CGI images rather than photographs
Manufacturer description
Being able to change points and operate accessories with the minimum of wiring and fuss is one of the main attractions of digital control and the Hornby Accessory and Point Decoder allows the operator to do just that. Wiring points up in the old analogue fashion can be quite a daunting exercise. On some layouts which have numerous points this can mean that there are meters upon meters of cabling plus a whole bank of switches. Hours can be spent carefully wiring up the points only to find that there is a fault or an intermittent connection which means more hours of crawling about on the floor trying to locate the problem.

With the Hornby digital system these horrors can be but a distant memory. The Hornby R8247 Accessory/Point Decoder can be programmed to accommodate four point motors or solenoid operated accessories, plus other electrical accessories that require a constant or delayed current flow, for example a turntable. Connection of the points or accessories to the Hornby Accessory/Point Decoder is straightforward. The four outputs are factory set for the operation of solenoid (point) motors, however, by adjusting the CV settings of each output a graduation of varying 'bursts' of current up to a constant current (turntable motor operation, lighting, etc.) can be obtained for each individual output.

Visit our downloads page for more information and instruction manuals for this product.
Release date:
January 2015
Supplier links are provided for your convenience and do not guarantee that the product is currently available. RailwayModels.uk is not a representative of these suppliers, but may receive a commission when purchases are made through links on this page.
Product videos
Video links are generated algorithmically and may not necessarily be this precise product.
Current best online offers
Online offers are generated automatically based on brand name and product code, and may not necessarily be this precise item.