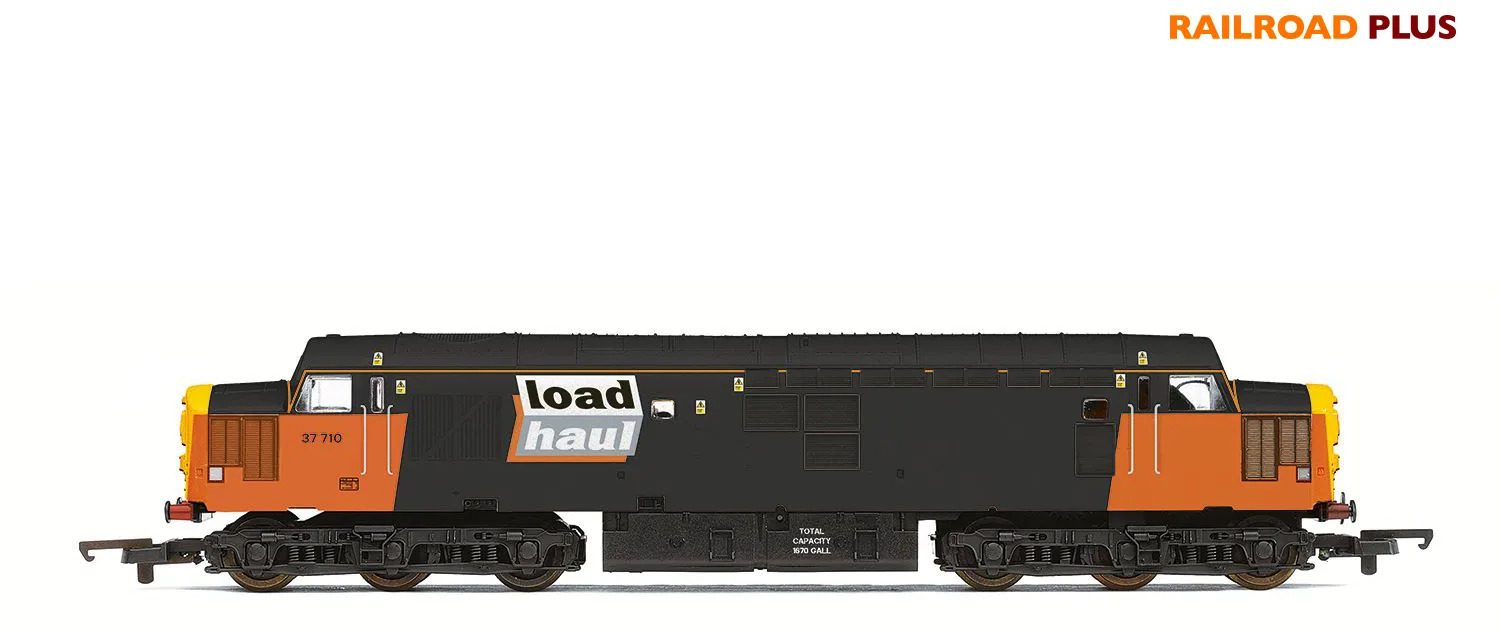 Manufacturer catalogue image
Prototype Era
Era 8 (1983 to 1994) British Rail Sectorisation
Manufacturer description
The British Rail Class 37 is a diesel-electric locomotive. Also known as the English Electric Type 3, the class was ordered as part of the British Rail modernisation plan.

They were numbered in two series, D6600–D6608 and D6700–D6999.The Class 37 became a familiar sight on many parts of the British Rail network, in particular forming the main motive power for InterCity services in East Anglia and within Scotland. All locomotives would be renumbered from 1973 under the TOPS renumbering system, sometimes multiple times as the exact specification for single locomotives could be changed.

They performed well on secondary and inter-regional services for many years. The Class 37s are known to some railway enthusiasts as 'tractors', a nickname due to the agricultural sound of the diesel engine of the locomotive. A total of 309 of the class would be built with 35 preserved and 66 still in service as of 2023.

Starting out life as D6744, the locomotive would be renumbered twice, both times under the TOPS system. Initially 37044 the locomotive would become 37710. The locomotive would serve with BR Railfreight before being transferred to Loadhaul. Stored for many years in a heavy state of disrepair as a parts donor, the locomotive is currently owned by West Coast Railways although it still wears the Loadhaul livery.

This Railroad model fitted with a 3 pole motor and simple gearing, proving to be a reliable runner on any layout. The 8 pin DCC socket allows the model to be used on a digital layout where required and its railroad specification makes it ideal as a starter model.