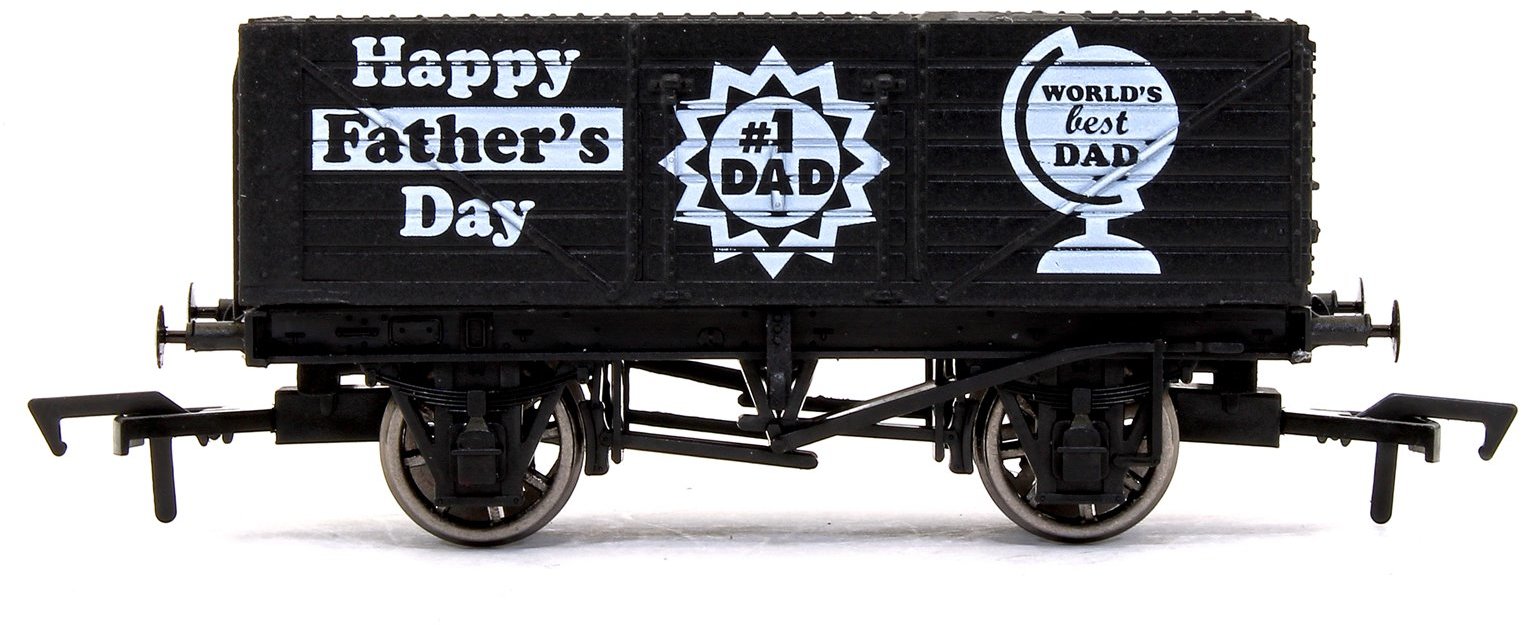 Manufacturer catalogue image
Prototype Eras
Era 3 (1923 to 1947) The Big Four (LNER, LMS, GWR and SR)
Era 4 (1948 to 1956) British Railways Early Crest
Era 5 (1957 to 1966) British Railways Late Crest
Era 6 (1967 to 1972) British Rail Blue (Pre-TOPS)
Era 7 (1972 to 1982) British Rail Blue (TOPS)
Fictitious Livery - Prototype eras are merely an indication of when this item may have run, if it really existed!
Manufacturer description
THE PERFECT GIFT THAT SAYS IT ALL.
Make your Dad feel super this Father's Day with the Rails exclusive Happy Father's Day wagon
Features unique prints on either side of the wagon.
Limited amount available. Order now to secure yours.
Dad / Father / Fathers / Father's Day