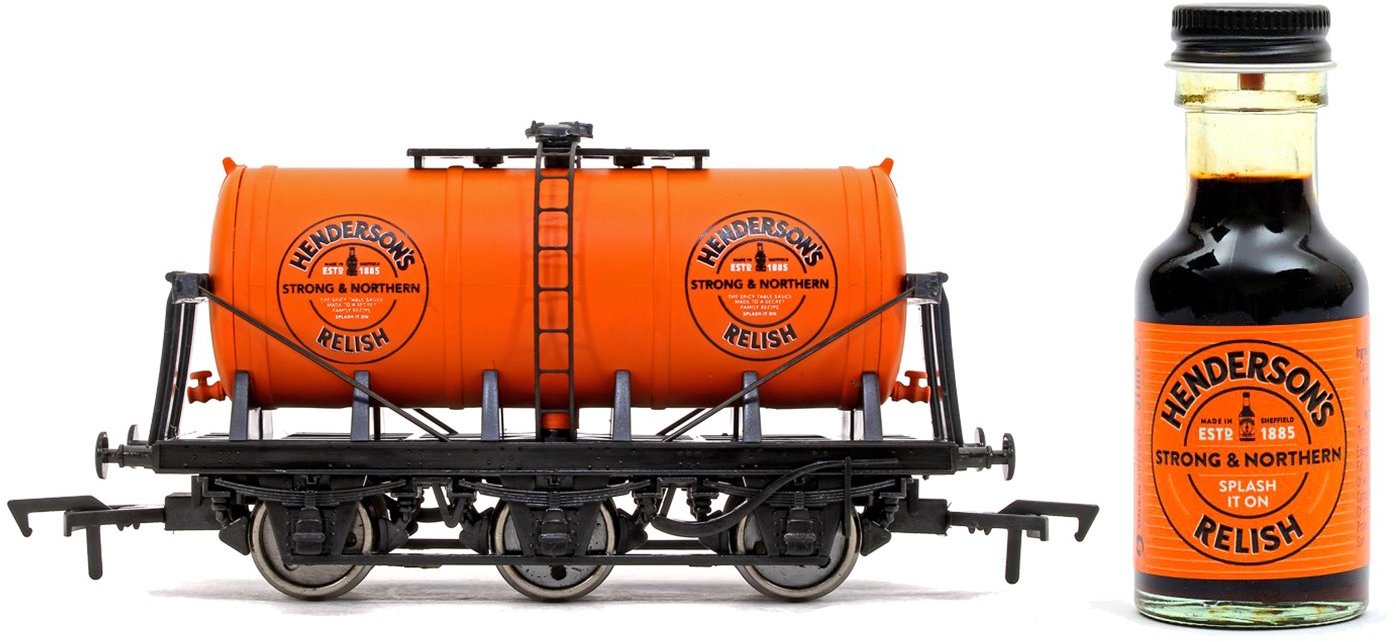 Manufacturer catalogue image
Manufacturer description
Exclusive to Rails of Sheffield.
Following the success of our first Henderson's Relish wagon we are pleased to announce this special Edition Henderson's Relish 6 Wheel Tank Wagon! STRONG & NORTHERN
Complete with pocket sized 31ml Henderson's Relish bottle.
These are in stock and available to purchase now!
A true Sheffield delicacy.
Henry Henderson blended the first batch of this famous Relish in Sheffield in 1885. More than 130 years later, Henderson's are still a family business, and still blending in Sheffield to a secret recipe, known to only three family members.
Use as a table sauce and ingredient, splash on top of your dinner or add it to the pot while cooking. Suitable for vegetarians and vegans, is gluten free and has no allergens.
OVER ONE MILLION BOTTLES SOLD, ENOUGH RELISH FOR EVERY MAN, WOMAN AND CHILD IN SHEFFIELD TO HAVE OVER HALF A PINTS EACH!
Matt Helders, Arctic Monkeys: LIKE WORCESTER SAUCE, BUT ONE MILLION TIMES BETTER!
Henderson / Hendersons / Henderson's